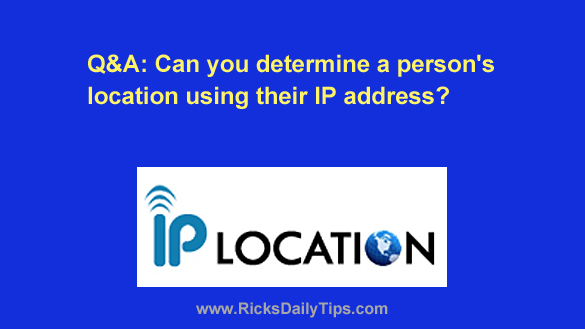 Question from (name withheld by request):  I hope you can help me, Rick. Someone is sending me threatening emails, and it has me worried.
I'm pretty sure it's my ex-boyfriend because he mentions things in the emails that only he should know about. The thing is, I don't recognize the email address.
Is there any way to trace the IP address from the email headers and find out where the emails are being sent from?