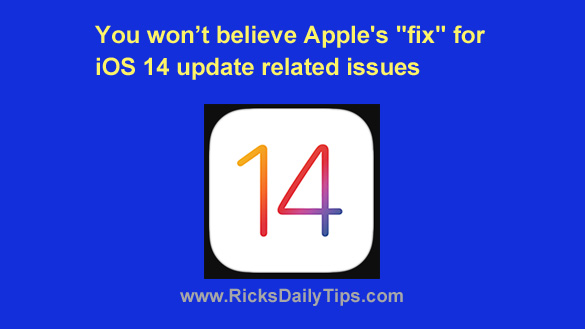 Did you update your iPhone to iOS 14 and immediately start having issues with the device?
Numerous iPhone users are complaining that the update to iOS 14 has resulted in shorter battery life and some apps failing to work as they should.
Even worse, a few users have reported that their phones are getting hotter than normal while using a wide range of resource-intensive apps.
Well, Apple has released this Support article explaining what you need to do to fix these iOS 14-related issues. And to be sure, you probably won't like it.
In a nutshell, Apple is advising you to do the following: [Read more…]