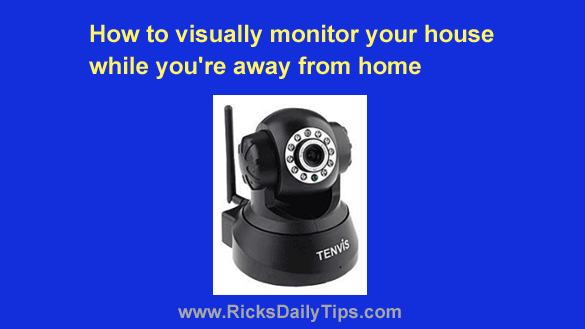 Note: The links in this post are affiliate links.
Do you ever worry about vandals and burglars damaging or ransacking your home while you're gone?
Unfortunately, in today's world that is a very valid concern.
A good home security system is a great deterrent, but not every home needs a full-blown system like that.
Depending on your home's size and layout, an inexpensive and strategically placed IP camera
or two could be all you need keep a virtual "eye" on your house while you're out of town using your smart phone, tablet or laptop computer.
IP cameras work by transmitting video and/or still images to your WiFi router, allowing you to monitor the area that's in view of the camera from anywhere in the world via your mobile device. [Read more…]