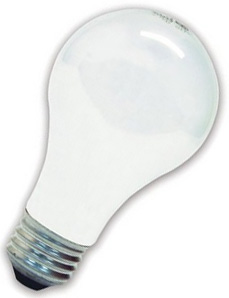 By now you're probably aware that the world is transitioning away from incandescent light bulbs and (more or less) replacing them with energy-efficient LED bulbs.
Personally, I actually prefer LED bulbs over incandescents, but I know many of you do not.
If you prefer incandescent bulbs you probably know it's pretty close to impossible to head over to your local retail store and buy one
 these days.
But truth be told, you can still purchase incandescent bulbs
if you know where to look.