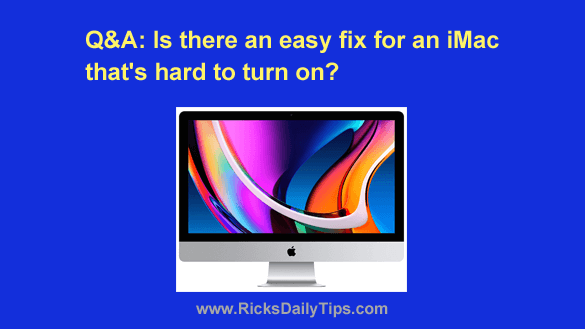 Click here to sign up for my free Rick's Tech Tips Newsletter!
---
Note: The links in this post are affiliate links.
Question from Iris:  I bought a new 27″ iMac about 9 months ago.
This is my first Apple computer and I really like it, but a few days ago I started having problems getting it to turn on.
Basically, nothing happens when I press the power button. But if I keep pressing the button over and over it'll eventually turn on after about 10 – 12 button presses.
Is this something you can help me fix?  [Read more…]