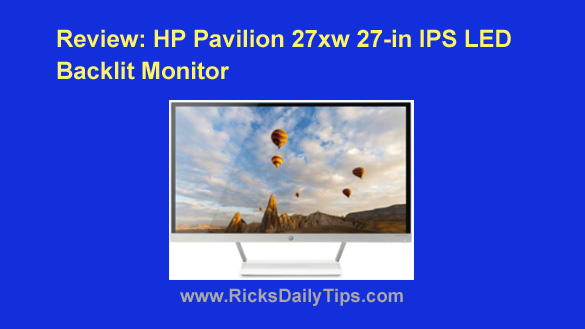 Note: The links in this post are affiliate links.
With all the programs, web browsers and apps we're running these days, it seems like our computer screens are never quite big enough as we try to squeeze more and more windows onto our screens.
But that's changing very quickly now as monitors are growing larger while prices remain the same, and even drop.
I received a beautiful 27″ HP Pavilion 27xw IPS LED Backlit Monitor for review, and since I had never used a monitor that was larger than 23 inches before it was a real eye-opener.  [Read more…]