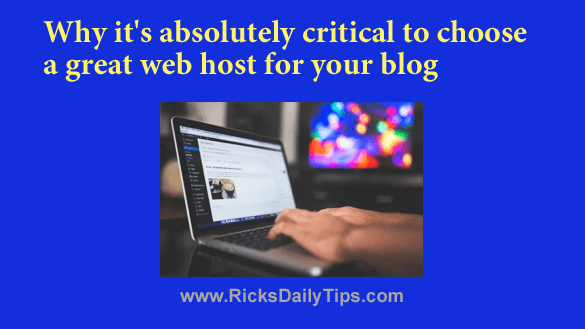 Click here to sign up for my free Rick's Tech Tips Newsletter!
---
There are a number of very important decisions that one must make when preparing to start a blog, and one of the most important of all is your choice of a web hosting company.
Many people when planning their first blog make the mistake of choosing a web host based on price alone, and this is a huge mistake.
Most hosting companies are within the same ball park when it comes to pricing the various tiers of hosting plans, but the quality and value of those plans can vary by a huge margin.
Choosing a mediocre or even bad web host just to save a buck or two per month will almost always come back to haunt you.
Here are a few things to consider when it comes time to choose a web host for your blog:  [Read more…]