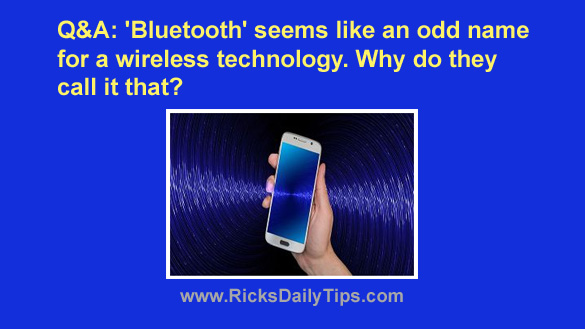 Question from Ken F.:  I know that Bluetooth is the wireless signal that connects smartphones to speakers and other portable devices.
What I'm curious about is why did they choose the name Bluetooth?
That seems like a really odd name for something to do with technology.
Thanks in advance for your answer!
Rick's answer:  [Read more…]