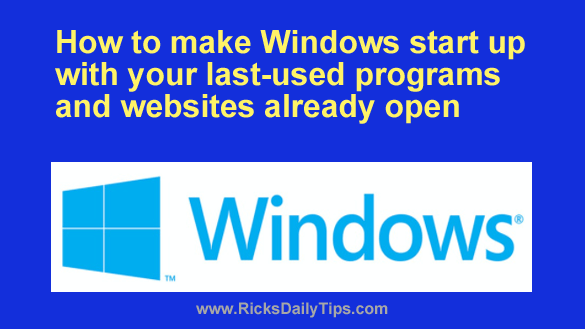 I know someone who recently bought a Windows laptop after her MacBook went belly-up on her.
She asked me if Windows would ever have a feature like the Macs that would allow the system to start up with the last-used programs and websites already open.
My answer:  It already does!