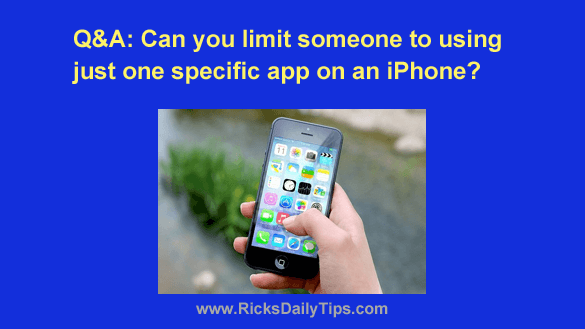 Question from Gwen:  I installed a kid's game on my iPhone that teaches the child how to do basic math in order to solve a series of mysteries.
The recommended age range for the game is 4 to 6.
My daughter turned 4 a couple of months ago so I believe she should be able to successfully play the game.
The thing is I don't want her to be able to do anything with the phone except use this one app. Is it possible to set it up this way?