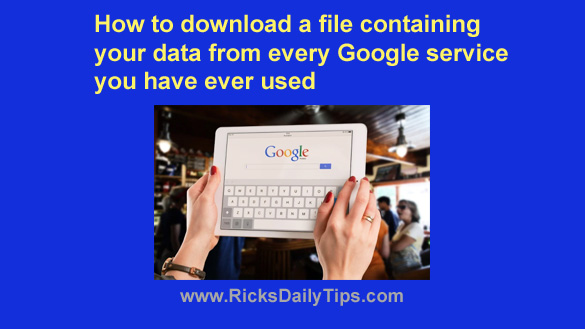 If you've been using the Internet for a while you've probably used several of Google's many services.
In fact, my guess is you use several of them on a regular basis.
For example, do you use Gmail?
How about YouTube or Google Maps?
Or perhaps the Chrome browser?
Although you probably don't use all of them, Google actually has dozens of popular online services and tools that are used by billions of people world-wide on a daily basis.
Did you know you can easily download your data from almost all of Google's services right to your computer or mobile device?  [Read more…]