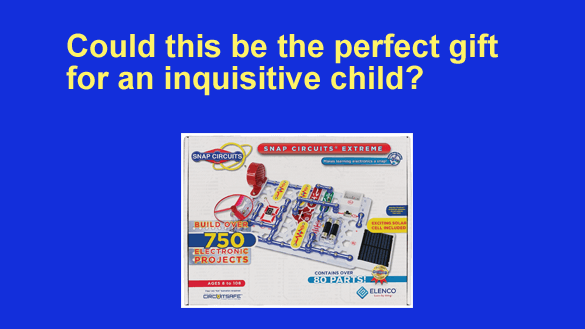 Note: The links in this post are affiliate links.
Do you have an inquisitive child who is always wondering how something works? If so, I'm about to recommend what could possibly be the best gift ever!
The Snap Circuits Extreme SC-750 Electronics Discovery Kit will open up the world of electronics to your youngster.
The package includes over 750 intriguing electronic experiments that your child will assemble using 80 electronic parts, as well as manuals and instructions for every experiment.  [Read more…]