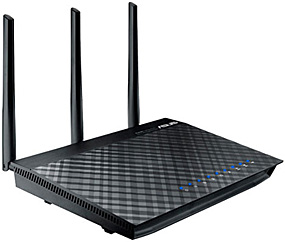 Question from Frank A.:  Hi Rick. I need a little advice if you don't mind.
I just bought a new HP desktop computer that came with a 1Gbps network adapter in it.
I'm thinking about replacing my ancient 300 Mbps router with a new AC class router (#ad) and purchasing a couple of 1Gbps wired networking adapters (#ad) for my wife's and son's computers to bring everything on the network up to 1Gbps.
My son and I play competitive games over the network and I've read that this will really speed up those games. My wife uses her computer primarily for emailing and visiting a few websites (mostly Facebook and Pinterest).
I would really like to keep all the computers connected to the router via Ethernet cables if at all possible.
My question is do you think the benefits of making these upgrades justify the cost given that our Internet connection tops out at just 50Mbps?
Rick's answer:   [Read more…]