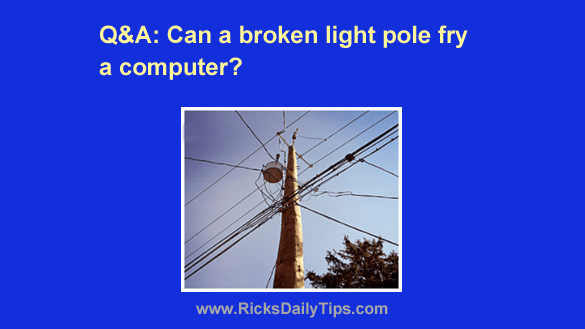 Note: The links in this post are affiliate links.
Question from Elaine G.:  I came home from work yesterday evening and the power company was replacing a light pole in the neighbor's yard that had been broken off by a wrecked car.
It took several hours for them to get the power back on, and when they did my ASUS desktop PC wouldn't come on.
When I press the power button nothing happens. No noise of any kind, and no lights – nothing.
I know the outlet is working because the other items that are plugged into the same power strip are working fine.
Do you think the broken light pole fried my computer somehow? And if it did, can it be fixed?
Rick's answer:   [Read more…]