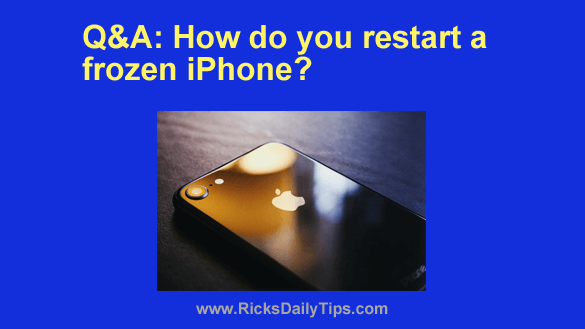 Question from Joanie:  I got my first iPhone a few weeks ago. It's a used one that my sister gave me after she bought a new one.
It seems to be ok but last night it froze up on me. I couldn't figure out how to restart it like I could with my previous Android phones.
The battery was pretty low so I ended up just letting the battery die on it.
I turned it on after the battery finished charging and it seems to be working ok now.
My question is, how can I make it restart if this ever happens again? [Read more…]