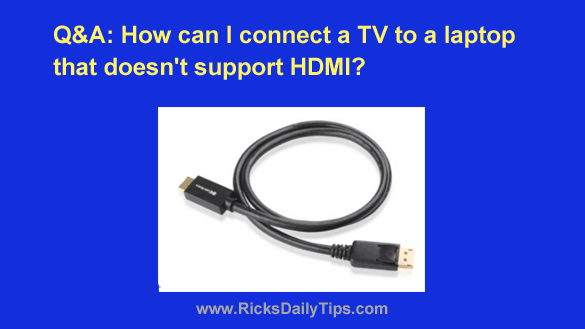 Click here to sign up for my free Rick's Tech Tips Newsletter!
---
Note: The links in this post are affiliate links.
Question from Kevin:  I have an older Lenovo Thinkpad T520 laptop that I'd like to hook up to a spare 40 inch flat panel TV that I'm not using so I can watch Netflix on a larger screen.
The problem is the Thinkpad T520 doesn't have an HDMI port and the TV doesn't have a VGA connector.
Is there any way to add an HDMI port to this laptop so I can connect my TV to it?
Rick's answer:   [Read more…]