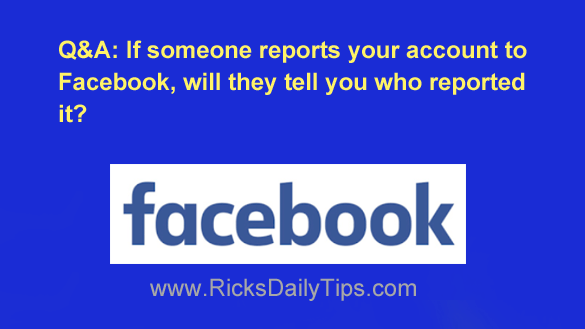 Like my tips?  Click here to sign up for my free Daily Tech Tips Newsletter and you'll never miss one!
---
Question from Vicki U.: Hi Rick, I have a question re: Facebook Reporting.
I was wondering if you could clear up a big disagreement between two of my friends?
One of them believes if your account is reported by another user Facebook tell you who reported you? The other one disagrees.
Personally, I don't believe they will because I've reported lots of people and no one has ever complained to me about it.
Can you clear this up once and for all?