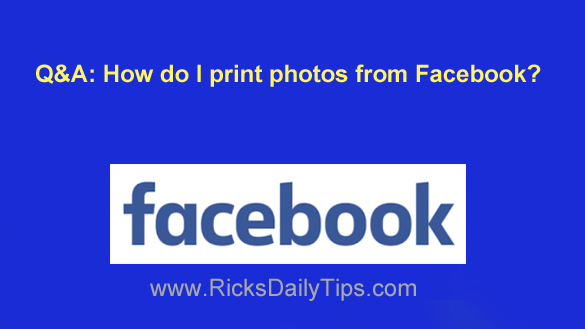 Click here to sign up for my free Rick's Tech Tips Newsletter!
---
Question from Velma P.:  I hope you can help me Rick.
My daughter helped me get on Facebook so I can talk to her and my grandchildren and share pictures back and forth with them (they live out of state).
She sent me some pictures last night that I'd really like to print but I can't figure out how to do it. I'm still learning how to use this thing and I'm doing pretty good, but this has me stumped.
Can you tell me how to print photos from Facebook? My computer has Windows 10.
Rick's answer:   [Read more…]