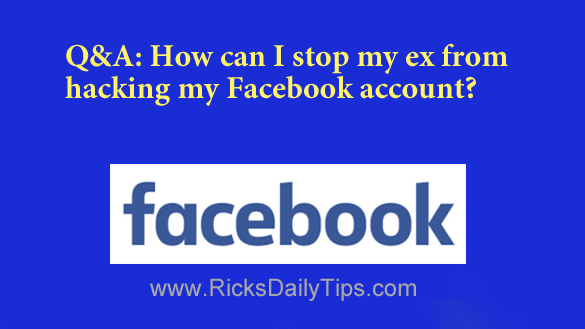 Click here to sign up for my free Rick's Tech Tips Newsletter!
---
Question from Lisa:  My ex-husband keeps changing the password to my Facebook account and logging into it to send nasty messages to my friends, and it's causing me a lot of problems.
He even sends messages to my mom!
I don't know how he's managing to change my password. How can I stop him from doing that and logging into my Facebook account?
Rick's answer:   [Read more…]