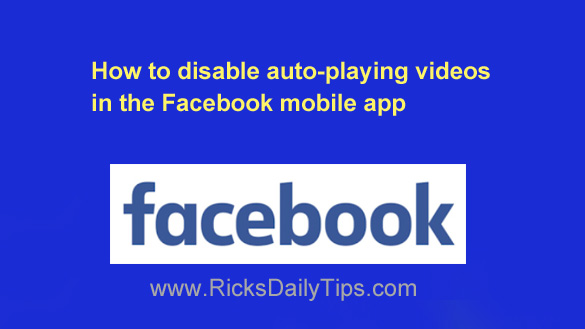 It seems like Facebook is constantly making changes to our Newsfeeds. Every once in a while they'll make a change I actually like, but most of their changes end up irritating me in some way.
One of the changes I detest most is how videos now start playing automatically when they scroll into view on our Newsfeeds.
I wrote a post a while back that explains how to disable auto-playing videos in the Desktop version of Facebook, but several people have asked me recently how to disable them in the Facebook mobile app as well.
Simply follow the steps below to disable auto-playing videos in the Facebook app: [Read more…]