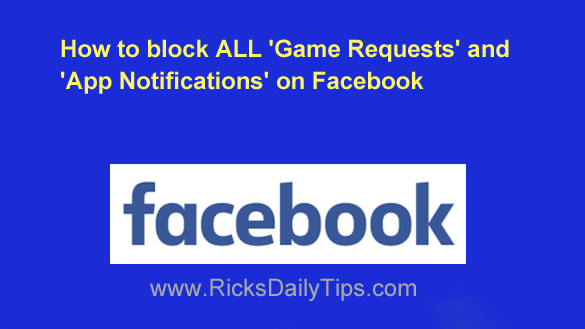 Lots of folks love playing games and using apps on Facebook, but many others would rather drink a glass of spoiled milk through a dirty straw.
If you fall into the last group you probably aren't all that thrilled to see a game or app invitation pop up in your notifications area.
And with all the malicious apps, quizzes and games there are these days, I don't blame you.
As luck would have it, there's an easy way to block all game and app invitations, now and forever! [Read more…]