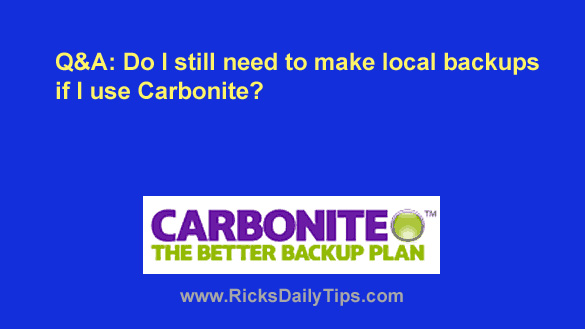 Question from Glenda: I've been using Carbonite for over a year thinking all of my data could be recovered if my hard drive died, but now I'm not so sure.
A guy at work told me that there are some very important files that Carbonite doesn't back up.
If what he told me is true, do I still need to back up my computer onto an external hard disk even though I use Carbonite?
Rick's answer:  [Read more…]