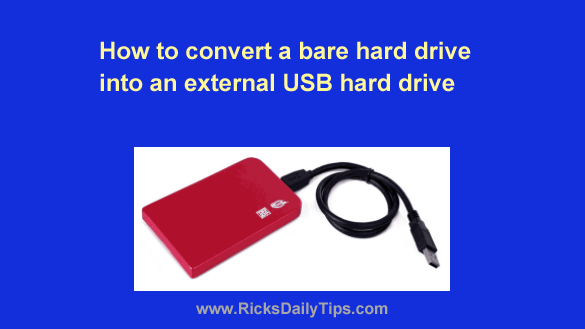 Note: This post contains affiliate links.
Hard drives and SSDs are dirt cheap these days when compared to the prices from times past, and SSDs that are large enough to actually be usable are now quite affordable.
That's why so many people are choosing to simply replace the hard drives in their computers instead of buying an entire new PC.
If you've taken the plunge and replaced the hard drive in your computer with a larger and/or faster drive, you might be wondering what you can do with your old drive. [Read more…]