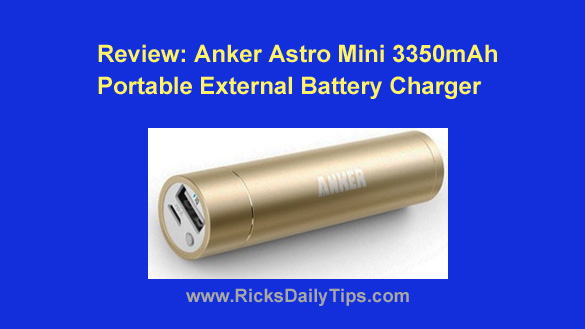 Note: The links in this post are affiliate links.
One of the biggest challenges we have when it comes to using your mobile devices is keeping them charged up and ready for use when you need them.
Sure, you can always plug them in and top off their batteries when you're are at home, at the office, or in your car, but what if you're in a place where there's no electrical outlet for an extended period of time?
In all likelihood, the battery is going to die before you can get to a place where you can plug it in and charge it.
I've written several posts explaining how to maximize the battery life of our mobile devices, but the simplest method I know of is to keep a cordless external battery charging device on hand.  [Read more…]