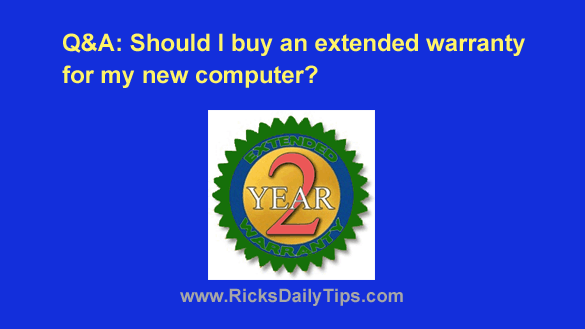 Note: The links in this post are affiliate links.
Question from Angela:  Rick, I have a question about extended warranties.
I bought a new laptop last Saturday and as the cashier was ringing me up she tried her best to talk me into buying a 2 year extended warranty for almost $100.
I paid just a little over $300 for the laptop and $100 seemed excessive to me, so I declined.
Do you think I made the right decision? I have up to 30 days to change my mind and go back and buy it.
Rick's answer:  Angela, this is only my personal opinion and plenty of folks will disagree, but I think you made exactly the right choice in declining the extended warranty. [Read more…]