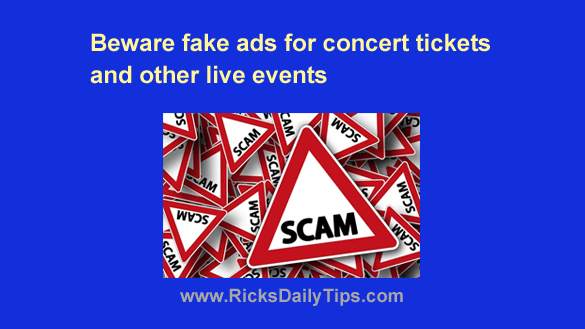 After a year of being on virtual lock-down, things are finally beginning to get back to normal in many states.
That has plenty of folks wanting to get out of the house and take in a concert or attend some other long-awaited public event.
Unfortunately, all of that pent-up demand has created a new opportunity for the scammers of the world.