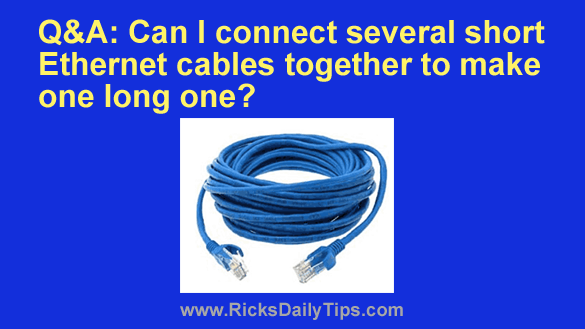 Note: The links in this post are affiliate links.
Question from Steve:  I could use some advice, Rick. I need a 200ft Ethernet cable to run between my router and a Desktop PC that's located on the far side of my office building?
Do you think it would be ok to connect eight 25 foot Ethernet cables together with RJ45 couplers? I already have the cables and the couplers are dirt cheap.
Do you think this would work ok? I'd like to save some money if we can, but we really need to have this machine get (and stay) online most of all.
Rick's answer:   [Read more…]