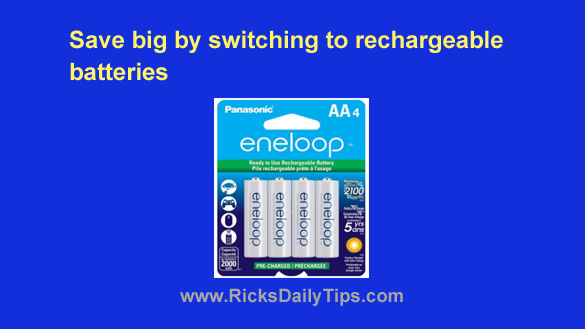 Note: The links in this post are affiliate links.
If you find yourself having to buy fresh AA and AAA batteries just about every time you go to the store, you're no doubt spending a fortune keeping your electronic devices powered up and running.
Modern non-rechargeable Alkaline and Lithium batteries are lasting longer than ever these days, but they still lose their charge and have to be replaced eventually.
And these batteries certainly don't come cheap! In fact, a decent sized pack of quality name-brand batteries can easily cost upwards of $20.
If you and your family buy a lot of batteries every year, you can save a ton of money by using rechargeable Eneloop batteries instead.  [Read more…]