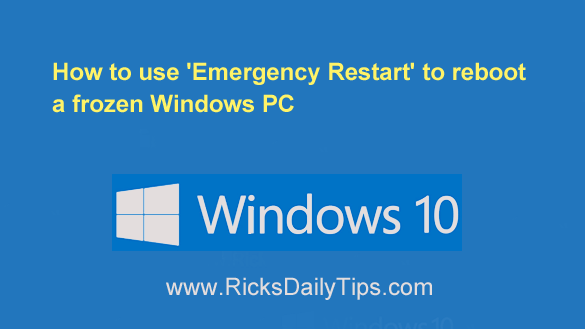 Like my tips?  Click here to sign up for my free Daily Tech Tips Newsletter and you'll never miss one!
---
If you've been using Microsoft Windows for a while you know it's famous for occasionally "freezing up".
And unfortunately, when that happens it can be difficult to get the system to respond to your mouse clicks and key presses.