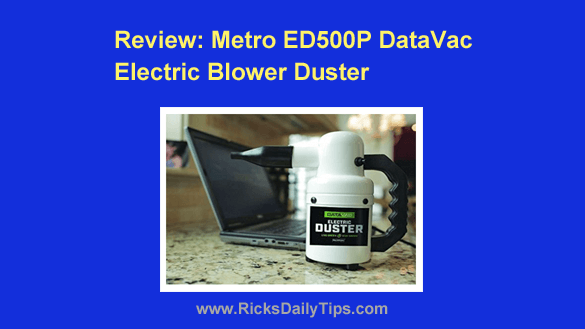 Like my tips?  Click here to sign up for my free Daily Tech Tips Newsletter and you'll never miss one!
---
Note: The links in this post are affiliate links.
I have written several posts explaining why it's important to keep the dust blown out of your computer, so I won't rehash the reasons here.
There are several safe options for removing dust from a computer's innards, including the tried and true method of wielding a can of compressed air.
In the past I always hated using cans of compressed air because they are so expensive, and now I'm happy to announce that I've found something I like a lot better.