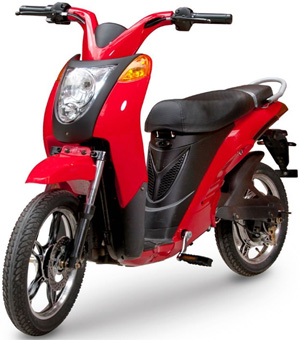 Do you enjoy riding a bicycle, but wish your weary legs could take an occasional break from pedaling?
Do you long for a fun, safe and economical way to get from Point A to Point B?
Does most of your traveling involve scurrying around town to pick up a few items at the grocery store, visiting the library or making a short commute to work?
If you answered yes to any of these questions, you need to check out the awesome Jetson Electric Bike!
The Jetson Electric Bike isn't a motorcycle or a moped. It's an honest-to-goodness bicycle that just happens to have an electric motor on it.  [Read more…]