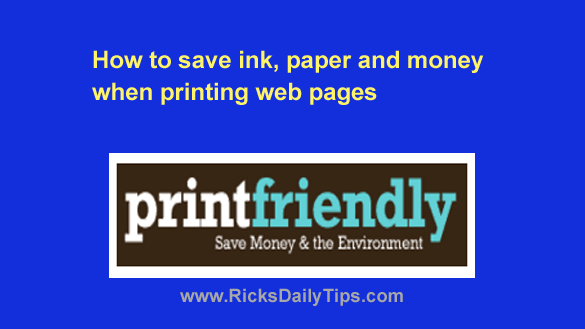 Do you print a lot of web pages?
If so, you know how much expensive ink and paper gets wasted by printing website headers, sidebars, irrelevant images and other items that really have no connection whatsoever with the content you actually want to print.
A free print tool called PrintFriendly will let you print only the items on the page that you really wish to print while omitting the rest.