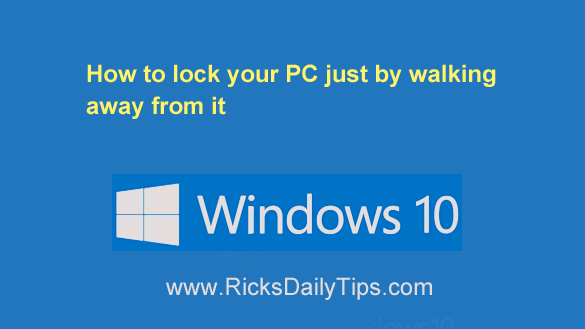 Do you lock your PC every time you leave the room to keep prying eyes from seeing what you're working on or to prevent others from messing with your computer?
If you only use a computer at home the answer is probably no, but if you use one at work chances are you do.
In fact, many companies actually require their employees to lock their PCs when they leave the room for whatever reason.
If you work for one of those strict employers you probably worry that you might forget to lock your machine sometime and end up getting reprimanded for the lapse.
Well guess what? Windows 10 has a feature called Dynamic Lock that will automatically lock your PC every time you get up and leave the room.