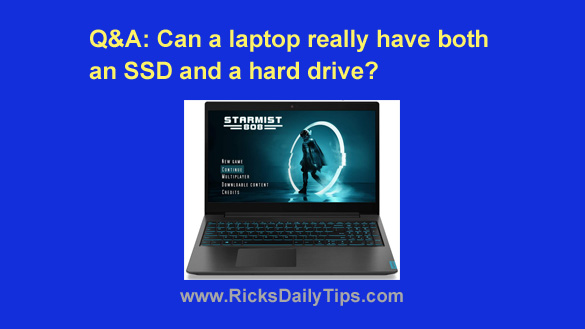 Note: The links in this post are affiliate links.
Question from Bryan P.:  Hi Rick. I found your blog while Googling the answer to a question I have about laptops.
I couldn't find a clear, straight-forward answer so I hope you can answer it for me.
I've been looking online for a new gaming laptop because the one I had (and loved) got stolen a few days ago.
It's been several years since I've shopped for a new computer and I'm seeing something that's confusing me.
I really like this laptop that I found on Amazon. The sales page says it has both a 256 GB SSD and a 1TB hard drive.
Could that really be true? I thought laptops only came with one drive since they're so cramped for space.
Rick's answer:   [Read more…]