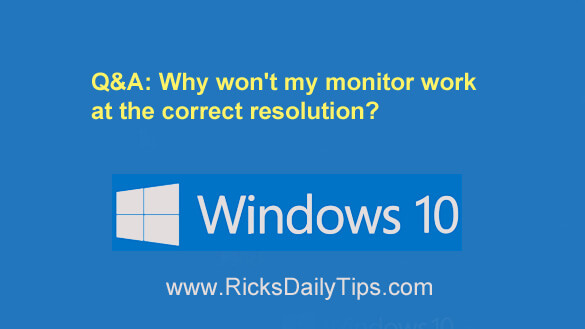 Question from Carol:  My computer (Dell desktop with Windows 10) installed an update a few days ago and after it rebooted the screen was all out of whack.
Everything looks so ugly now. The text is really big and the icons are scattered all over the place.
My monitor is a 23″ Dell S2316M. It's always worked at its maximum resolution of 1920 x 1080 before but the update changed it to 1024 x 768.
The problem is there doesn't seem to be any way to change it back.
How can I fix this?  [Read more…]