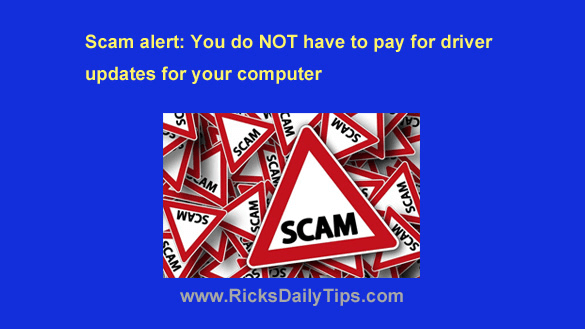 Several people have messaged me recently asking about "driver update notices" that are popping up on their computers.
These messages are usually presented in pop-up windows or messages in the notifications area at the bottom-right corner of the screen.
Regardless of how these messages show up, many of them are outright scams.