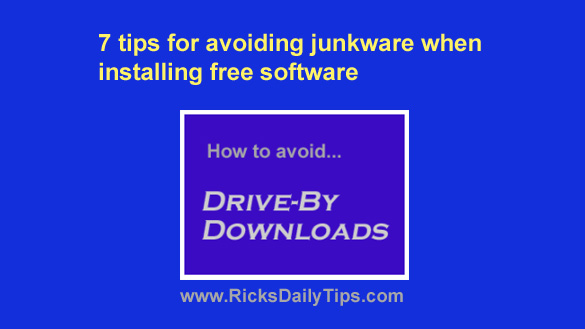 Regular readers of this blog know that I'm a huge fan of free software.
In fact, I download, test and write about free programs and apps all the time.
That being said, installing free software can sometimes causes problems.
For instance, poorly written code can cause "memory leaks", system instability and a host of other problems.
That's why it's important to check out any user reviews that are available before installing a new piece of free software.  [Read more…]