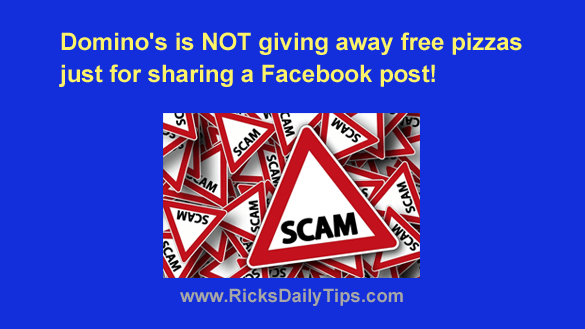 Free giveaway hoaxes are nothing new to Facebook, and several of the most annoying ones seem to pop up over and over again.
Unfortunately, one of the most enticing giveaway hoaxes ever is currently making the rounds yet again.
This one is being spread by unsuspecting users sharing a hoax Facebook post claiming that anyone that shares the post will receive a free large Domino's pizza.