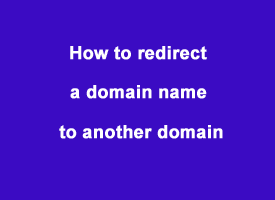 Question from Adriana N.:  Hi there Rick! My question probably has a simple answer but I just can't figure it out.
I have a fairly popular book review blog with a domain name that's based upon my own real name.
This blog has become fairly popular, and after reading a couple of articles on the subject I decided it would be in my best interest to purchase a different domain name for the blog and ditch the one that's based upon my name.
My question is this: How can I redirect the old domain name to the new one without losing the existing traffic and Google rankings (approximately 800 unique visitors per day and PR4) to the new domain name? I really hate the thought of losing out on all that traffic and rankings.
By the way, my new blog is hosted on a Linux server from Hostgator (thanks for recommending them – they're great!).
Rick's answer:   [Read more…]