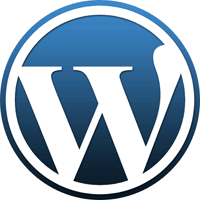 Question from Elaine H.:  Rick, I've been writing a blog on the topic of women's health and wellness for almost 3 years and it seems like it's going absolutely nowhere.
I did some research and I've learned that switching my blog from Blogger.com to WordPress will make it easier to grow my blog.
I know that you write several popular WordPress blogs and I was wondering if you can recommend a good web host to move my blog to?
Rick's answer:  Elaine, there are several great web hosting companies that would do an excellent job at hosting your WordPress blog, but I strongly recommend the awesome DreamPress dedicated WordPress hosting plan from Dreamhost. Here's why:
Every DreamPress account comes with WordPress pre-installed. That means you'll be able to sign into your WordPress account immediately and import the contents of your Blogger blog into it within minutes.
With DreamPress, your WordPress blog will be hosted on its very own Virtual Private Server (VPS). You won't have to share your VPS's dedicated resources with other websites, and your VPS will be optimized for WordPress from day one to ensure the fastest, most stable blog possible.
With DreamPress, your blog will reside on a super-fast SSD, ensuring that your blog's posts and pages will load a lot faster in your visitors' browsers than blogs that are hosted on outdated spinning hard drives.
All WordPress core updates will be installed for you automatically just as soon as they are released. You'll never have to worry about hackers exploiting a security hole in the WordPress platform to break into your blog before you can get around to installing the latest core update.
Unlike most other top-tier dedicated WordPress hosts, your DreamPress account won't have any storage or bandwidth caps. As your blog grows, you won't have to upgrade your plan or add-on more expensive storage space or bandwidth just to keep your blog online.
Super-fast Varnish caching is built-in to every DreamPress hosted blog. That means you won't have to bother with installing and configuring a third-party caching plugin. And your blog will be screaming fast!
Unlike most other dedicated WordPress hosting solutions, DreamPress doesn't limit the number of visits to a ridiculously low number or put a cap on your monthly bandwidth. You're free to attract as many visitors to your blog as possible without ever having to worry about incurring expensive overage charges.
DreamHost will back up your blog for you every day. You won't have to worry about losing any of your content in case of a hard drive failure. Most other VPS hosts charge extra for daily backups.
Dreamhost has hosted some of my websites for years, and they are simply outstanding. Downtime is virtually non-existent, and on the very rare occasions when a glitch does pop up their technical support staff gets things straightened out in a hurry.
Bottom line: If you click here and sign up for a DreamPress account you'll be able to immediately import the contents of your Blogger-based blog right into WordPress. And if you need help the friendly folks at Dreamhost Support are just a phone call or live chat away!
Once you get your blog moved over to DreamPress and experience the difference a top-quality web host can make, you'll wonder why anyone would ever host a WordPress blog anywhere else!
Note: The links in this post are affiliate links.
---
Do you have a tech question of your own for Rick? Click here and send it in!