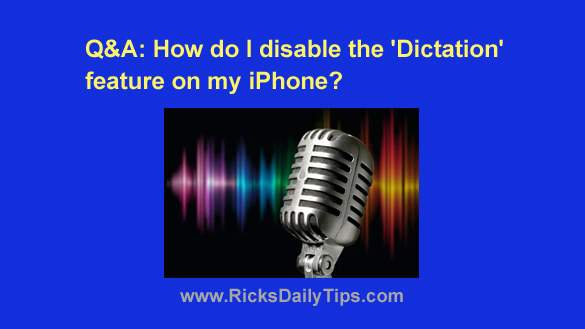 Question from Ryanna:  I'm always accidentally hitting the "Microphone" button when I'm typing on my iPhone and I hate it.
I never use Dictation anyway so I'd like to disable it. How do I do that?
Rick's answer:  That happens to lots of folks Ryanna. That rascally microphone icon is in a very inconvenient place in my humble opinion!
Luckily, it's very easy to disable the Dictation feature (which removes the "Microphone" button from the keyboard) in iOS. Here's how: [Read more…]