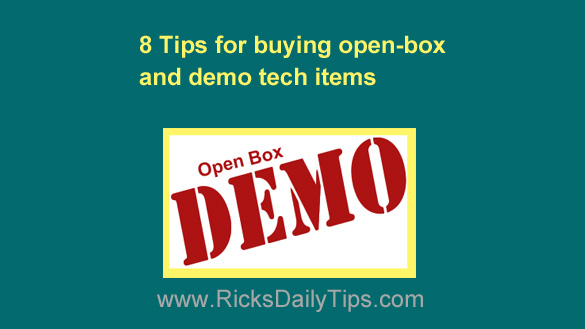 Have you ever walked through your local electronics retailer's showroom and seen open-box computers, smart phones and other tech items on sale at greatly reduced prices?
I have, and I'm guessing that you have too.
You really can save some serious money by buying open-box and demo tech products, but there are a few things you need to consider before laying out your hard-earned money for one of them.
With that in mind, here are 8 tips for getting a truly good deal on open-box and demo tech products:  [Read more…]