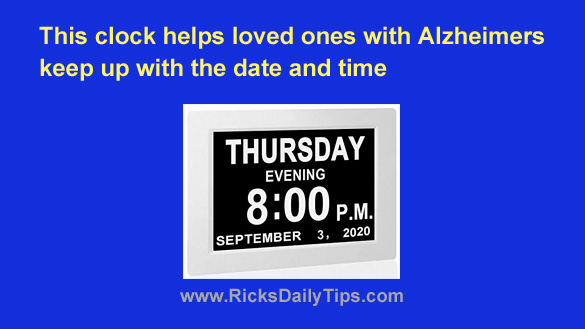 Note: The links in this post are affiliate links.
If you have a loved one who is dealing with memory loss due to Dementia, Alzheimer's or simple advanced age, you've probably noticed that it's hard for them to keep track of the current time, date, and day of the week.
Thankfully, now there is a wonderful clock that can help ease that burden and restore part of their lost independence.
This Digital Calendar Alarm Day Clock was specially designed for loved ones who are dealing with memory loss. It features large, easy to read letter and numbers, and the month and day are always spelled out in full.  [Read more…]