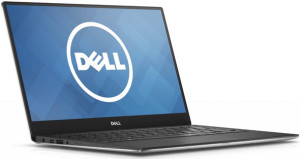 These days most people seem to be looking for the thinnest, lightest and most powerful laptop they can find.
If you happen to be one of them, the sleek new Dell XPS9360-5000SLV-PUS Laptop (#ad) just might be exactly what you've been looking for.
Thanks to its virtually borderless super-thin bezel, this attractive ultrabook has one of the smallest footprints you're likely to find in a laptop with a 13.3 inch screen. And it weighs in at just 2.8 pounds!
But don't let the small size and weight of this machine fool you. This is one powerful laptop! Check out this quick run-down of the specs:  [Read more…]