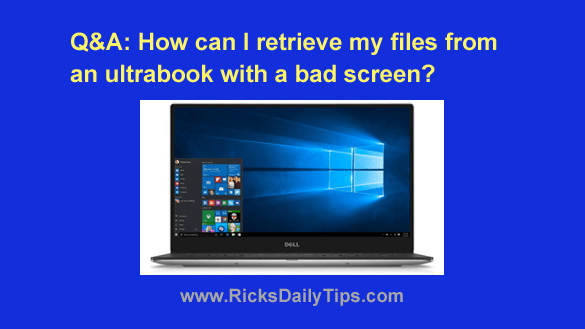 Note: The links in this post are affiliate links.
Question from Shruti:  Hi, Rick. I hope you're doing well.
I have a Dell XPS 13 9370 Ultrabook. Everything was fine until this morning when my screen just turned grey-ish black.
I had dropped my laptop and slightly cracked the top right edge of the screen along with one of the hinges a few months back but everything seemed to still be working fine.
I don't know why this suddenly happened.
I have important data on this machine so I'd like to know if there is any way to retrieve the data without fixing the screen?  [Read more…]