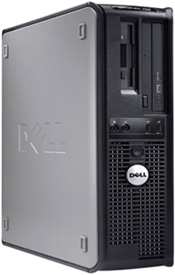 Question from Eddie V.:  The county I live in had a massive auction of surplus items and I ended up buying 168 Dell OptiPlex 755/SDT desktop computers. They all appear to be identically configured with these specs:
1.8 GZ Dual Core Pentium CPU
1 GB RAM
80 GB Hard Disk
DVD-RW Drive
19″ Dell Monitor (older CRT type)
Windows XP Pro
I know that older computers aren't worth a lot these days, but I thought these were worth a bid simply because there were so many of them. I ended up winning the auction and paying $216 for the lot.
My big concern is they might not be worth anything at all since Microsoft has officially killed off Windows XP. What do you think I could do with these computers to make a little bit of money from this deal?
Rick's answer:  [Read more…]