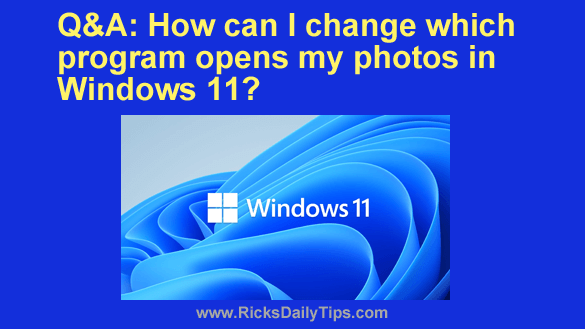 Question from KellyAnne:  I just bought a new computer with Windows 11 on it.
One of the first things I did while setting it up was install FastStone Image Viewer on it because that's what I used on my old Windows 10 computer, and I love it.
The problem I'm having is every time I try to view a photo it opens in the Photos app (which I hate) instead of FastStone.
How can I make my pictures open in FastStone Image Viewer?  [Read more…]