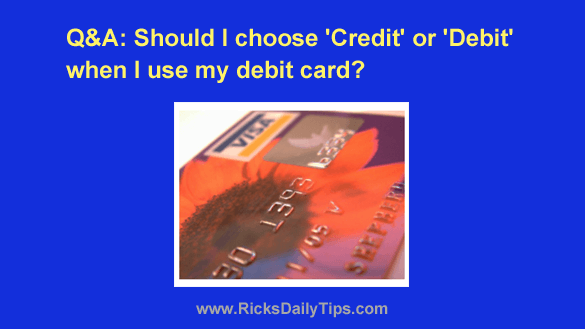 Question from Felicia:  I use my debit card to pay for almost everything, and I have a question about it.
When I pay for something with my debit card the card reader usually gives me a choice between "Credit" and "Debit".
I usually choose debit because it's a debit card, not a credit card.
My question is which should I choose? [Read more…]