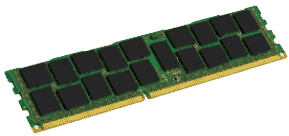 Question from Eric:  My computer's manual says the motherboard supports DDR3 RAM at speeds up to 1333Mhz.
I want to replace the old RAM sticks with new ones to max it out but right now the slowest DDR3 RAM sticks I can find locally are rated at 1600Mhz.
I don't want to order online if I can possibly avoid it but I don't want to damage my computer either.
Can my computer use the faster RAM or would it cause problems?
Rick's answer:   [Read more…]