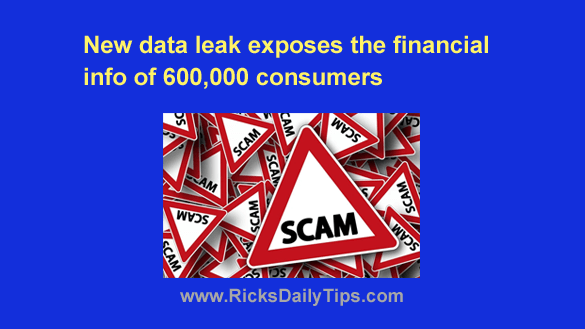 Data breaches and exploits are nothing new to the online world.
In fact, it seems like they happen every day.
As reported by our friends at BleepingComputer, this latest massive data leak has a strange twist to it.
Apparently several groups that traffic in stolen credit card and banking information on the dark web are exposing the info in each others' databases in some sort of weird retribution spree.
These actions have resulted in the credit card and banking info of 600,000 consumers being leaked onto the open web.
There are other factors involved in this latest leak as well, but the details aren't really as important as taking steps to mitigate the damage if it turn out you were one of the affected consumers.
This is what I recommend that you do…  [Read more…]